Animal Barns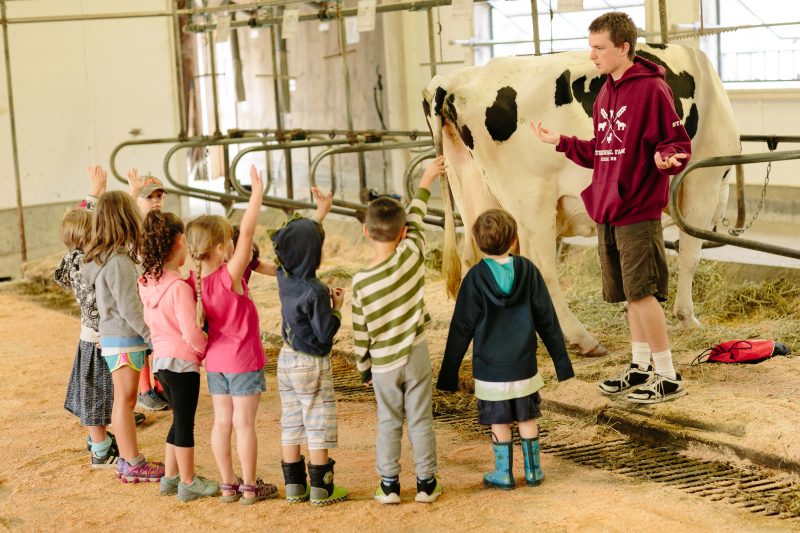 Dairy
Our tie-stall dairy barn with manual ridge vents and thermostat-controlled windows on both sides of the barn accommodates a milking herd of up to 30 cows. The cows are milked with a pipeline milking system. Heifers are kept in a 3-sided open front barn with 3 sections for the different age groups and calves are started in calf hutches with an attached fenced run area where they are raised until weaning age. The barn was state of the art at the time it was designed with beautiful trusses and superior ventilation and cow comfort and health. Cows go outside every day either in the yard or out on pasture during the grazing season. Milkings start at 5:30 AM and 5:30 PM every single day of the year.
Horse
The horse barn is part of the original Chase homestead and dates back to the 1800's It was renovated in the early 2000's and today is home for our Belgian draft horses and future exhibits.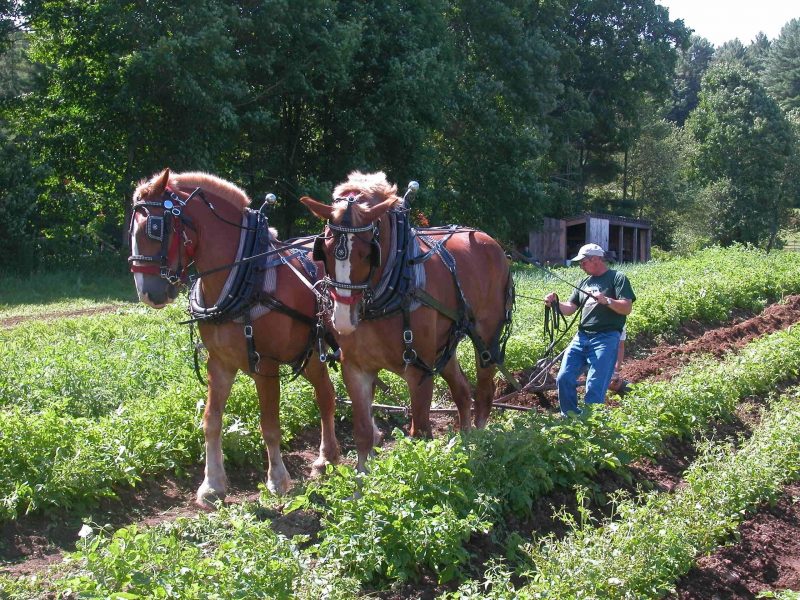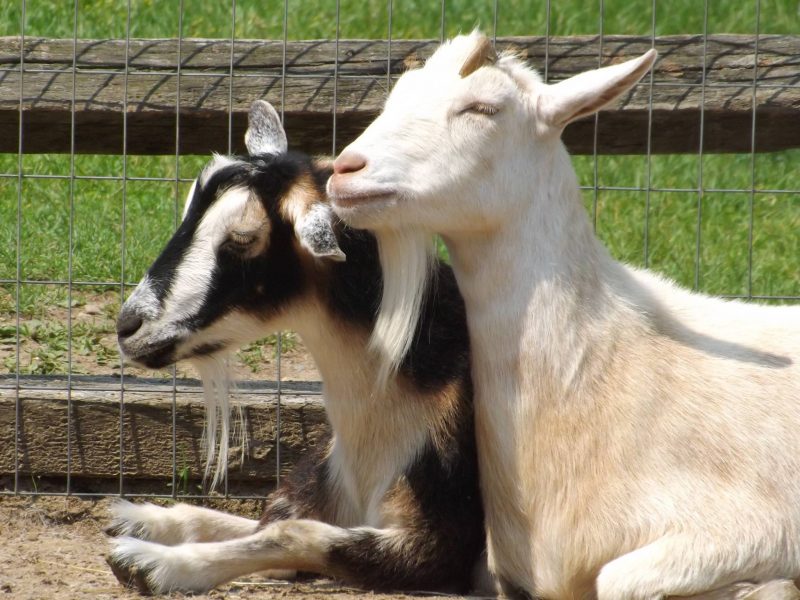 Small Animals
Our small animal barns and exhibits are currently under renovation and will be open to the public late spring 2020. Stay tuned for new animals and exhibits.
Visitor Rules
The barns are closed to the public after the evening milk shift is over.
Please help keep our animals healthy and do not visit the barn wearing shoes that have been worn at other barns/farms. Please use our boot wash before entering the dairy barn.
Please do not feed the animals. The animals are on a highly monitored organic diet and too much feed can cause harm and potentially kill the animals.