Organic Dairy
Stonewall Farm has produced milk for the Keene community since the mid-1800's delivering milk to homes across the city. Today, Stonewall Farm still produces high-quality milk receiving milk awards every year. The majority of the milk produced is shipped to Stonyfield Organic and used in their yogurt products. Our certified organic milk is produced by a mostly grass-fed herd of Holsteins and Brown Swiss supplemented with small amounts of organic grains. During the grazing season, the herd forages in our pasture improving the ecology of the farm as their planned moves provide the necessary animal impact for nutrients, breaking ground to facilitate seed growth and the right amount of recovery time for plant regrowth.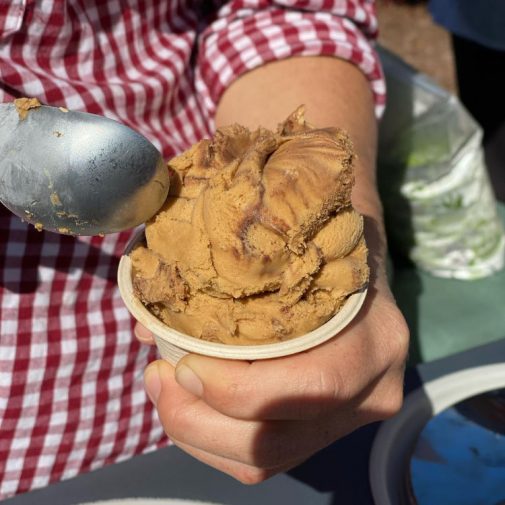 Stonewall Farm produces small-batch artisan ice cream in our creamery on the farm. We make our own base using whole milk and cream produced by our organic dairy herd. Milk is taken right after the cows are milked so the product is always fresh and of high quality. Our milk is tested every other day…
We source a variety of local cheeses to sell in our farm store. The more cheese the merrier! We now partner with Abbot Hill Creamery at Temple-Wilton Community Farm that makes a variety of cheeses using our milk including a Raclette, Gouda and other varieties.