Organic Dairy
Stonewall Farm has produced milk for the Keene community since the mid-1800's delivering milk to homes across the city. Today, Stonewall Farm still produce high-quality milk receiving milk awards every year. The majority of the milk produced is shipped to Stonyfield organic and used in their yogurt products. We sell a much smaller amount of milk to Frisky Cow Gelato and now offer raw milk to customers in our farm store. Our certified organic milk is produced by a mostly grass-fed herd of Holsteins and Brown Swiss supplemented with small amounts of organic grains. During the grazing season, the herd forages in our pasture helping to sequester carbon and improve the ecology of the farm as their planned moves throughout the pasture provide the necessary animal impact for nutrients, breaking ground to facilitate seed growth and the right amount of recovery time for plant regrowth and recovery.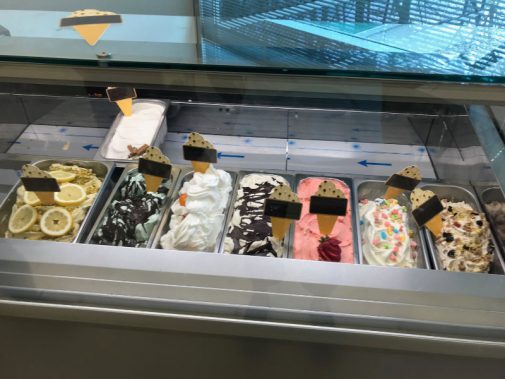 Frisky Cow Gelato Frisky Cow Gelato is a privately-owned business that rents the Stonewall farm's creamery and equipment and purchases milk to make Frisky Cow Gelato. Stonewall Farm sells the gelato out of the farm store in take-home packaging. Stonewall Farm is also the only location where you can purchase freshly scooped gelato. The scoop…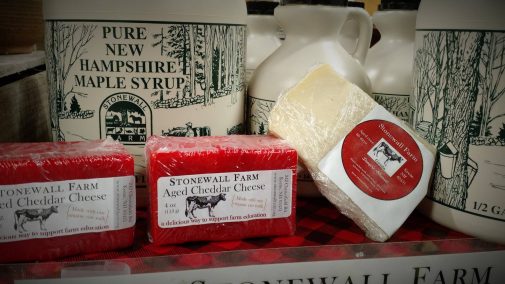 Cheese More information on our new cheese partnership coming soon!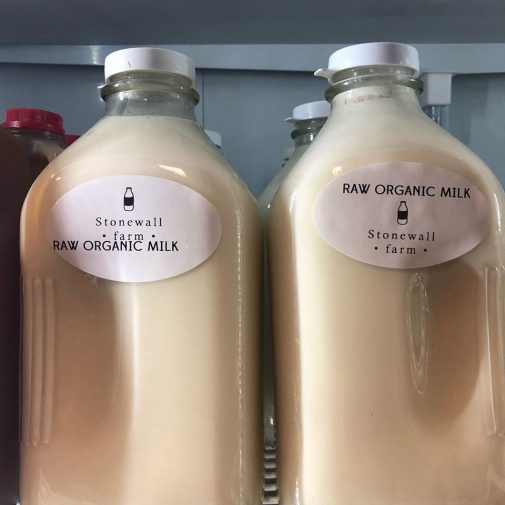 Raw Milk In the spring of 2020 we will be selling our raw organic milk to the public again! Milk will be sold in our store and available as an add on in our vegetable CSA along with ground beef from our dairy herd.