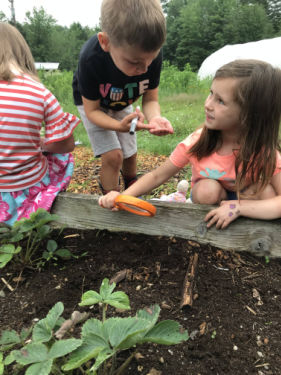 Peterborough-based nonprofit Cornucopia Project and Stonewall Farm are partnering to form the Monadnock Region Farm to School Network, an initiative that will facilitate farm-to-school activities in the area, according to a news release.
Farm-to-school activities can take many forms, including connecting farms and schools to serve locally produced food in cafeterias, schools starting their own gardens, or children experiencing math and science lessons through an agricultural lens, says Lauren Judd, executive director of Cornucopia Project.
"Our goal, just starting off, is to bring people together. Private, public and charter schools are all welcome to join the network, which will serve students from preschool through high school."

Rebecca Lancaster, Stonewall Farm Education Director
Anyone interested in the network can join the Facebook group or reach out to Cornucopia Project or Stonewall Farm. As the group grows, Lancaster hopes to have a range of farms, schools, and organizations involved. More information is also available in a Keene Sentinel article.