Farm Store
Our farm store is open 7 days a week!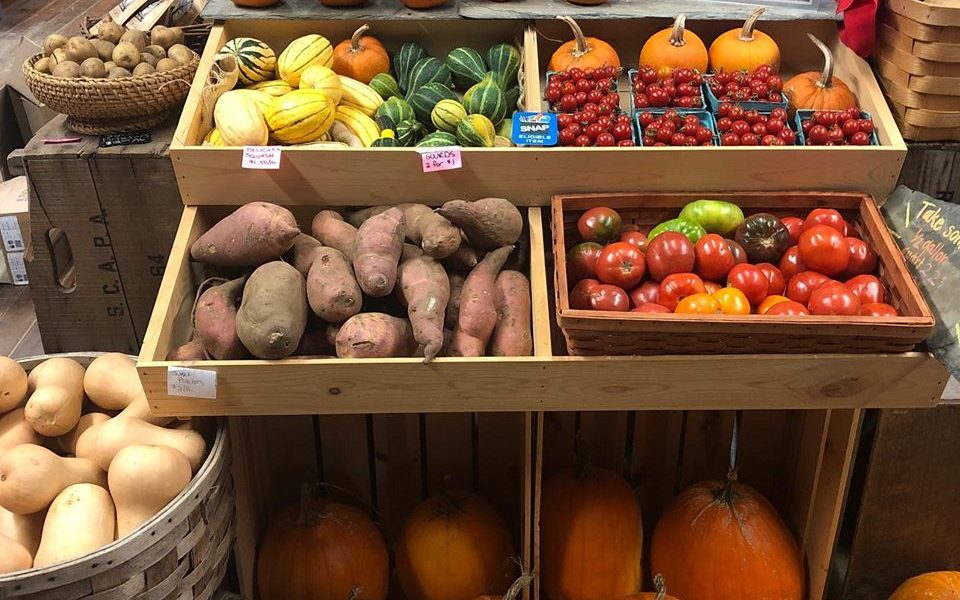 COVID-19 Precautions
Our store is NO TOUCH shopping. Please let staff assist you with your order. We ask one person enter the store at a time to keep you, and our staff, safe and healthy. Please do not enter the store if you have had symptoms in the past 14 days or been exposed to someone who has been ill.
Monday – Friday 10:00 am to 6:00 pm
Saturday and Sunday 10:00 am to 2:00 pm
When you shop at Stonewall Farm, you are helping to support our farming innovations as well as other farmers and food producers.
Stonewall Farm Products
We have recently stocked our store with all the staples you need to avoid the large grocery stores sourcing from local farms and food producers.
We carry our own certified organic and regeneratively grown vegetables, fruits, maple syrup, honey, beef and raw milk. We also carry products from other farms including pastured raised meats, cheese, yogurt, pudding, bread, coffee, cooking oils, seasonings, salsas, crackers, gourmet sauces, honey jams and beef and more. We do not have all our inventory available on the order form as it changes daily but if you have a special request, please indicate it in the order form, and we will add it to your order and bill you later.
Dairy Products: including milk and gelato from our organic dairy along with cheese from Graton and Abbott Hill Creamery in Temple.
Pastured Raised Meats: Various cuts of pork, beef and lamb cuts from local farms
Current Vegetables: Spinach, Mesclun mix, baby kale, beets, parsnips, carrots, sweet potatoes, mushrooms, russet potatoes, red potatoes, white potatoes, butternut squash, onions, empire and honey crisp apples, frozen carrots, bell peppers, blueberries and fermented foods and drinks.
Take Home Meals from Machina Arts Kitchen and Art Bar
Baked Goods from The Bread Shed
Fresh, local coffees, teas, herbs and spice blends and sauces from Shree's Kitchen
Products for sale from our farm store
Raw milk, organic spinach, ground beef, eggs, gelato.

PLEASE NOTE: Prices for paying online have been adjusted to help defray from the fees we are charged. Thank you for understanding.
Products for sale from our farm store
Raw milk, organic spinach, ground beef, eggs, gelato.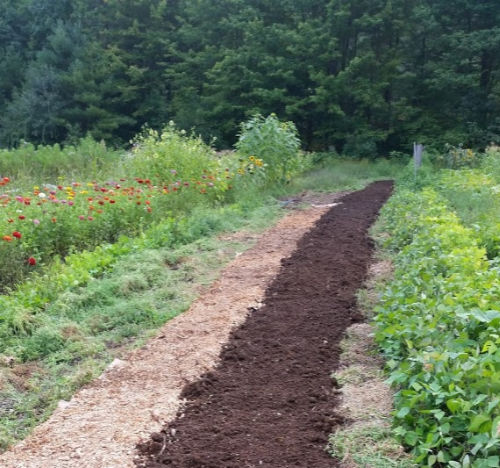 Compost
We sell premium compost made with manure from our organic dairy operation. Naturally high in organic matter and nutrients, it is nature's ideal soil amendment. The abundance of worms that will help incorporate the compost into your garden beds are included for free! Your purchase helps keep our local small-scale dairy in operation. Compost is available for $50 a bucket load (about a yard).
PICK-UP TIMES
Compost may be picked up on Saturdays and Sundays between 12 and 2pm. You must stop in the farm store to pay and get your tickets or call ahead and pay over the phone.
Limited quantities of bagged compost are available through the farm store for $7.50 a bag.