School Programs
Stonewall Farm offers a variety of on-site and off-site farm based education programs to students from preschool to high school. Our programs are taught by experienced educators, providing quality, hands-on learning experiences.
Our 120+ acres of pastures, fields, wetlands, and forests serve as our classroom.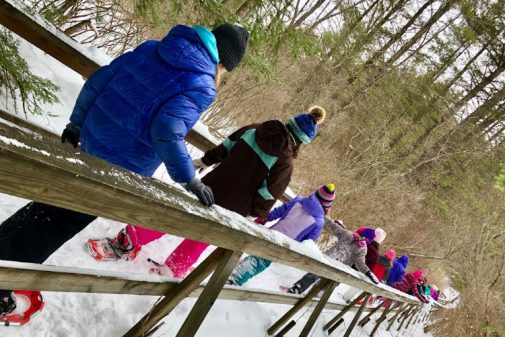 Winter Program
Fall foliage is so beautiful, but how do we know what that tree is without its leaves? Let us introduce you to trees in winter. We will help you Identify twigs, bark, buds, and more along a beautiful snowshoe hike. Along the way, we will learn to identify winter animal tracks, markings, and homes. Animals…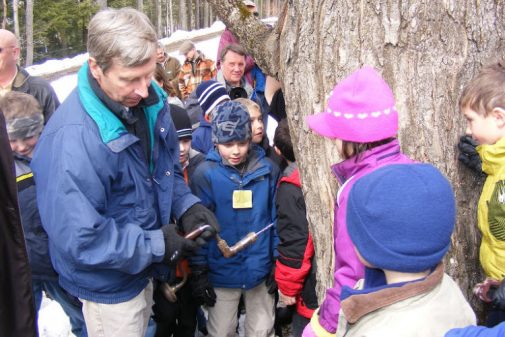 Late Winter through Early Spring Program
Take part in the New England tradition that welcomes back spring. Learn the biology and natural history of maple trees, the history of sugarin', tap a tree and boil some sap. Travel through time to see how sugaring has been done through the ages. Visit our sugar house and try a sweet treat of syrup….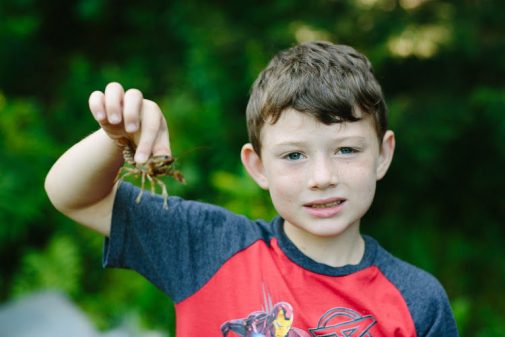 Spring Program
Explore the magic of Stonewall Farm's wetland habitats. The students will learn how to document their observations with scientific drawings in their very own Wetland Journal. Learn about wetlands as you hunt for frogs, salamanders, crayfish, invertebrates, and more at our wetland boardwalk and secret pond. These creatures teach us a lot about water quality-…