Stonewall Farm Employment Opportunities
We are currently taking applications for the following positions. To be considered you must submit a resume and cover letter via email to jdavenson@stonewallfarm.org.
No walk-in or unsolicited applications, please!

Open Positions
We are growing and adding multiple positions. Join a group of dedicated and passionate people working to transform our food system and grow regenerative agriculture!
Dairy Farmer – Full-time and Part-time options available. This position is responsible for caring for our organic dairy herd including daily milkings, feedings, daily cleaning of stalls and barns, fencing and moving cows in and out of pasture. Pay range between $15 and $18 an hour
Market Garden Incubator Farmer – Full-time Seasonal Feb 15th – Oct 15th
This position is responsible for managing and fulfilling the CSA and harvesting for market. The position is seasonal and requires 2 years of farming experience. Pay is $14 to $16 an hour.
Market Garden Field Hand – Part-time Seasonal from May 1st – Oct. 15th
Per Diem Bartenders and Event Staff
Join the event staff team at Stonewall Farm. The event staff provide service for private event rentals at the farm including weddings, family celebrations, business events and more. The position is per diem working only when we have events scheduled. Send resume and cover letter to Holly@stonewallfarm.org.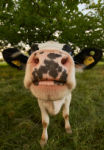 To apply for open positions please email both a resume and cover letter with wage requirements to jdavenson@stonewallfarm.org. No phone calls, please. EOE.
Subscribe to our Newsletter