Stonewall Farm Employment Opportunities
We are currently taking applications for the following positions. To be considered you must submit a resume and cover letter via email to jdavenson@stonewallfarm.org.
No walk-in or unsolicited applications, please!

Open Positions
We are growing and adding multiple positions. Join a group of dedicated and passionate people working to transform our food system and grow regenerative agriculture!
Events and Venue Coordinator
Stonewall Farm Center for Food and Farming Innovation is seeking an Venue and Events Director to
coordinate private rentals, tours and public events on our 120 acre regenerative farm In Keene, NH. The mission of Stonewall Farm is to teach and demonstrate regenerative farming to people of all ages to ensure food security, vibrant communities and a healthy planet. The Events Director is a critical part of the leadership team at Stonewall coordinating private events and weddings in a manner that aligns with our values and mission. Qualifications include a degree in hospitality and/or agritourism with a focus on sustainability. Experience managing event venues, superior customer service skills, demonstrated success in booking events, knowledge of NH Liquor Licensing Regulations, managing events of 100+ guests, experience bar tending and the ability to develop superior experiences and packages for our customers. FT position with benefits. Salary based on experience. Send resume, cover letter to jdavenson@stonewallfarm.org.
Livestock Farm Hand
Stonewall Farm is growing! The Livestock Farm Hand is responsible for assisting with all daily farming chores that include feeding cows, draft horses, chickens and goats, moving animals during grazing season, and cleaning barns and stalls. Experience and high level of proficiency in operating tractors of all sizes are a must for this position. Must also have experience moving both fencing and animals. The ideal candidate would also have experience raising and processing poultry. A majority of the time would be spent with morning chores in the dairy barn and caring for poultry. Experience in certified organic production a plus but not required. There is a potential for the right person to grow into a full-time position. Areas of future growth include dairy value-added production, regenerative grazing and milk production. Please send a cover letter and resume with related experience to jdavenson@stonewallfarm.org.
Dairy Farm Hand
This part-time position is responsible for milking and daily chores in our organic grazing dairy operation. Must be willing to work early morning, late evening, and weekend shifts on a regular basis. Morning shifts start at 4:30 AM. Evenings shifts can end as late as 7:30 PM. Primary daily responsibilities include cleaning manure out of cows stalls, feeding cows, cleaning the animals' barns and milking cows, cleaning washroom, and milking equipment. Must be able to work in a fast-paced environment, able to clean stalls using hand tools, able to operate tractors, and other equipment safely. The position also helps take care of the farm's other livestock including draft horses, sheep, goats, and chickens. Attention to detail and high-quality performance a must. Punctuality and reliability are critical to successful job performance. This is a full-time position.
Vermont Packinghouse
Our local meat processing facilities like Vermont Packinghouse are having trouble keeping up with the demand for local meat. They are looking to fill multiple positions to meet the local demand. If you are interested in employment in the local food system, check out their current openings.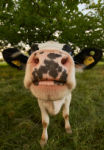 To apply for open positions please email both a resume and cover letter with wage requirements to jdavenson@stonewallfarm.org. No phone calls, please. EOE.
Subscribe to our Newsletter