Stonewall Farm Employment Opportunities
We are currently taking applications for the following positions. To be considered you must submit a resume and cover letter via email to jdavenson@stonewallfarm.org.
No walk-in or unsolicited applications, please!

Open Positions
We are growing and adding multiple positions. Join a group of dedicated and passionate people working to transform our food system and grow regenerative agriculture!
Market Garden Manager 2022 Season
Stonewall Farm Center for Food and Farm Innovation is a non-profit organization founded in 1994. The organization's mission is to teach and demonstrate regenerative agriculture to people of all ages to ensure food security, vibrant communities and a healthy planet. Stonewall Farm is also a HUB in the Savory Institute's Global HUB Network and founding member of the Northeast Healthy Soil Network. Our work is rooted in our local community, yet part of a network making a global impact.
The Market Garden Manager manages our certified organic, no-till market garden style beds, small scale pick-your own berries and oversees the Incubator Farmer Program. The Market Garden is also the home of Stonewall Farm Steppin' Stone Incubator Program. This program provides opportunities for new and beginning farmer to gain farm management skills while learning certified organic farming practices. The Incubators commit to at least one season and learn all the skills needed to manage a small-scale market garden style farm.
All aspects of small-scale organic vegetable production
Fulfilling 50-member CSA program
Executing garden seedling plant sale
Overseeing one (1) Full-Time Assistant Manager and one (1) Part-Time Seasonal Field Hand
The Market Garden Manager requires 5 years of organic farming experience growing for both small CSA and market as well as strawberry production. The position is seasonal from Feb 1st through Oct. 31 but there is an opportunity for winter work growing winter produce in the high tunnels and working in our store or events. We are seeking a dynamic team player who is dedicated to achieving our mission and a positive, can-do attitude. Keep your ego at the door. We are seeking humble candidates who are kind, thoughtful and open to learning and feedback yet take initiative and are comfortable working as part of a team. Pay is $18 to $20 an hour.
Market Garden Incubator Farmer – Full-time Seasonal Feb 15th – Oct 15th
This position is responsible for managing and fulfilling the CSA and harvesting for market. The position is seasonal and requires 2 years of farming experience. Pay is $14 to $16 an hour.
Market Garden Field Hand – Part-time Seasonal from May 1st – Oct. 15th
Per Diem Bartenders and Event Staff
Join the event staff team at Stonewall Farm. The event staff provide service for private event rentals at the farm including weddings, family celebrations, business events and more. The position is per diem working only when we have events scheduled. Send resume and cover letter to Holly@stonewallfarm.org.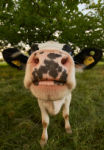 To apply for open positions please email both a resume and cover letter with wage requirements to jdavenson@stonewallfarm.org. No phone calls, please. EOE.
Subscribe to our Newsletter