Stonewall Farm Employment Opportunities
We are currently taking applications for the following positions. To be considered you must submit a resume and cover letter via email to jdavenson@stonewallfarm.org.
No walk-in or unsolicited applications, please!

Open Positions
We are growing and adding multiple positions. Join a group of dedicated and passionate people working to transform our food system and grow regenerative agriculture!
Summer Camp Counselors
Have fun while working outside on an organic educational farm! Along with the campers you will make memories to last a lifetime while making a difference introducing children to the natural world, grow food and become future stewards of the earth. Send resumes with cover letter to Rebecca@stonewallfarm.org.
Per Diem Bartenders and Event Staff
Join the event staff team at Stonewall Farm. The event staff provide service for private event rentals at the farm including weddings, family celebrations, business events and more. The position is per diem working only when we have events scheduled. Send resume and cover letter to Holly@stonewallfarm.org.
Vermont Packinghouse
Our local meat processing facilities like Vermont Packinghouse are having trouble keeping up with the demand for local meat. They are looking to fill multiple positions to meet the local demand. If you are interested in employment in the local food system, check out their current openings.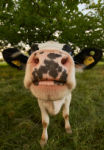 To apply for open positions please email both a resume and cover letter with wage requirements to jdavenson@stonewallfarm.org. No phone calls, please. EOE.
Subscribe to our Newsletter