Contact Us
Call Us
603-357-7278
242 Chesterfield Rd
Keene, NH 03431
Get Directions
Google Maps
Stonewall Farm Employment Opportunities
We are currently taking applications for the following positions. To be considered you must submit a resume and cover letter via email to jdavenson@stonewallfarm.org.
No walk-in or unsolicited applications, please!

Open Positions
We are growing and adding multiple positions. Join a group of dedicated and passionate people working to transform our food system and grow regenerative agriculture!
Community Engagement and Development Coordinator
The community engagement coordinator is responsible for increasing community involvement and support of Stonewall with emphasis on donor cultivation and engagement and volunteer recruitment. Community Engagement Coordinator is responsible for managing and implementing strategies that engage people in our mission work, inspire people to give, advocate, and volunteer.
Farm-Based Education Director
The Farm-Based Education Director is responsible for implementing education programs using methods such as experiential education, inquiry-based learning, and nature-based experiences to connect children and youth with nature and local agriculture. The position is responsible for developing and teaching high-quality programs for children and youth that includes, but is not limited to, a licensed summer camp program, farm-to-school programs, farm-based-education programs, after-school programs, and other programs as assigned.
Dairy Farm Hand
The Dairy Farm Hand is responsible for milking and daily chores in our organic grazing dairy operation. Must be willing to work early morning, late evening, and weekend shifts on a regular basis. Morning shifts start at 4:30 AM. Evenings shifts can end as late as 7:30 PM. Primary daily responsibilities include cleaning manure out of cows stalls, feeding cows, cleaning the animals' barns and milking cows, cleaning washroom, and milking equipment. Must be able to work in a fast-paced environment, able to clean stalls using hand tools, able to operate tractors, and other equipment safely. The position also helps take care of the farm's other livestock including draft horses, sheep, goats, and chickens. Attention to detail and high-quality performance a must. Punctuality and reliability are critical to successful job performance. This is a full-time position.
Grounds and Maintenance Staff
Help maintain the buildings, grounds, and trails on one of the region's most beautiful working farms. Enjoy working indoors and outside on tasks as varied as barn renovations, to setting up maple syrup lines to snow removal and landscaping. Welding, basic electric, plumbing, and carpentry skills are a must. Experience on a commercial farm highly desirable. Up to 30 hours a week with the potential for full time if interested in picking up additional hours in the dairy.
Weekend Farm Store Clerk and Greeter
Stonewall Farm is looking for a store and farm host to assist visitors with their purchases in the store and provide information about the farm to help them enjoy their experience and learn about our mission. Responsibilities including helping customers with sales, promoting farm products, stocking shelves, maintaining displays, light cleaning, gardening, and helping to feed and water poultry and small animals.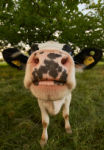 To apply for open positions please email both a resume and cover letter with wage requirements to jdavenson@stonewallfarm.org. No phone calls, please. EOE.
Subscribe to our Newsletter