Call Us
603-357-7278
242 Chesterfield Rd
Keene, NH 03431
Get Directions
Google Maps
Stonewall Farm Employment Opportunities
We are currently taking applications for the following positions. To be considered you must submit a resume and cover letter via email to jdavenson@stonewallfarm.org.
No walk-in or unsolicited applications, please!

Open Positions
We are growing and adding multiple positions. Join a group of dedicated and passionate people working to transform our food system and grow regenerative agriculture!
Dairy Farm Hand
This part-time position is responsible for milking and daily chores in our organic grazing dairy operation. Must be willing to work early morning, late evening, and weekend shifts on a regular basis. Morning shifts start at 4:30 AM. Evenings shifts can end as late as 7:30 PM. Primary daily responsibilities include cleaning manure out of cows stalls, feeding cows, cleaning the animals' barns and milking cows, cleaning washroom, and milking equipment. Must be able to work in a fast-paced environment, able to clean stalls using hand tools, able to operate tractors, and other equipment safely. The position also helps take care of the farm's other livestock including draft horses, sheep, goats, and chickens. Attention to detail and high-quality performance a must. Punctuality and reliability are critical to successful job performance. This is a full-time position.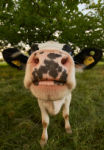 To apply for open positions please email both a resume and cover letter with wage requirements to jdavenson@stonewallfarm.org. No phone calls, please. EOE.
Subscribe to our Newsletter