Vacation and Summer Camps
Stonewall Farm offers award-winning youth camps year round!
Children explore, learn and play using the farm's extensive fields, forests, trails and stream as their campus.
Come to the Farm for School Vacation
September-June
Bring your child to the farm on school workshop days and parent teacher conference days to learn, play, and explore our 120+ acre forest and farmland! Drop-off programs for Gr K-5; $55/child. 8:30-4 pm with before (7:45-8:30) and aftercare (4-5:15) available on most days. We do our best to provide school year camp experiences on…
February 20-24, 2023
Come see all the farm has to offer when the snow is falling. Snowshoeing, sledding, games, crafts and more will fill our snowy days at the farm! Please feel free to bring a sled with you as we will be spending some time on our beautiful sledding hills.Days include: Farm and nature education, free play,…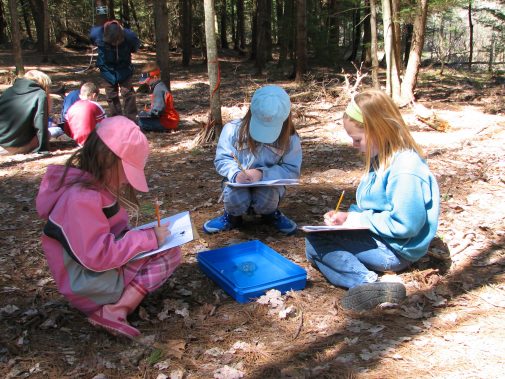 April 24-28, 2023
Spring into action with your favorite farm friends hiking, cooking, games, gardening and learning alongside new friends! Questions or inquiries can be sent to our Education Center or call 603-357-7278.
March 2022
Celebrate the maple sugaring season with Stonewall Farm! Campers will experience this New England tradition first-hand from start to sweet finish!Days include: Farm and nature education, free play, forest exploration, games, crafts, cooking, & more! Student Workshop days $55. The day starts at 8:30 am and ends at 4:00 pm. Before Care is available from…
A Classic Outdoor Summer Camp Experience
Stonewall Farm summer camp has been providing classic outdoor summer camp experiences for children since the early 1990s! The goal of the camp is to provide time for children to connect with nature and learn about the relationship between people, agriculture and the environment through developmentally appropriate experiential learning activities. Children are immersed in the daily rhythms of the farm by helping with farm chores, caring for animals, harvesting and tasting crops and observing and interacting with the natural world. There is plenty of free time incorporated throughout the day to let children's natural curiosity guide learning and it is, after all, summer! Activities include working with animals, gardening, cooking, nature-based crafts, hiking, playing and fishing in the brook, storytelling, campfires, games and more!
Campers may be registered for one week or as many as they like. Camp runs Monday through Friday from 8:30a-4p. Single day registrations are available once the camp season starts and only if space is available.
Returning for 2023: Mountain Bike Camp for ages 7-13!
Register Early for: Travelers Overnight Mini Camp 8/22-25!
**2023 Summer Camp Dates: June 26th – August 18th. Registration is now open! Click on the blue buttons below to get started**
Camp runs from June 26th through August 18th, 2023
Rates starting at $245 per week.
Before Care is available from 7:45-8:30a Monday through Friday for $30/week.
After Care is available from 4:00-5:15p Monday through Thursday for $40/week.
Tuition assistance is available on a rolling basis as funding is available (for tuition only, not applicable to extended care). Please contact the office for an application.
Where will your child spend their summer?
Consider giving them the opportunity to explore, learn and play in Stonewall Farm's 120-acre outdoor classroom and farm!
Trail & Mountain Biking Camp (Ages 7-13)

4 Sessions in July & August!

Do you have a young mountain biker that is looking to take their skills to the next level? Then you have to check out the beginner to intermediate mountain biking camp. We are partnering with KC&E Adventures to offer 4 separate weeks of mountain biking for kids ages 7-13. Enjoy the outdoors and get active…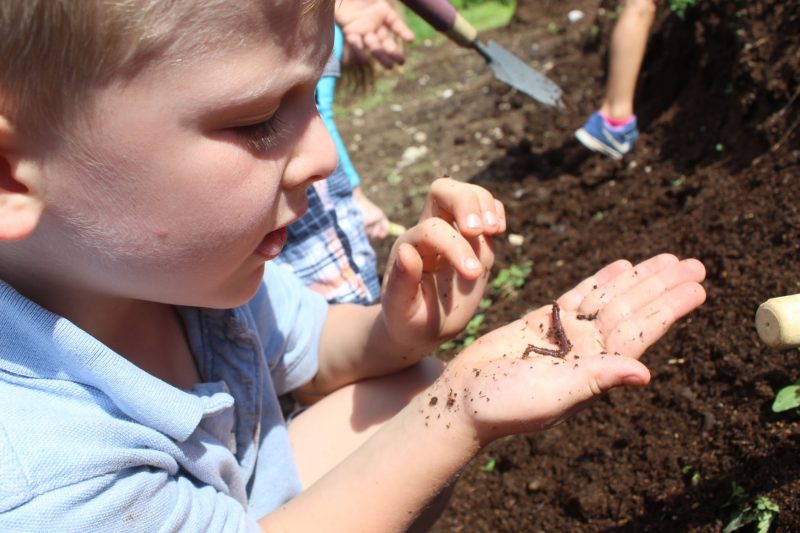 Refund and Payment Policy: A non-refundable 50% deposit is due within 10 days of registration to reserve your place. Tuition must be paid in full by June 1st or the spot may be forfeited. Cancellations with at least 4 weeks notice will have any payments added as a credit to the family account. There is a $25 fee for changing camper sessions.
---
FREQUENTLY ASKED QUESTIONS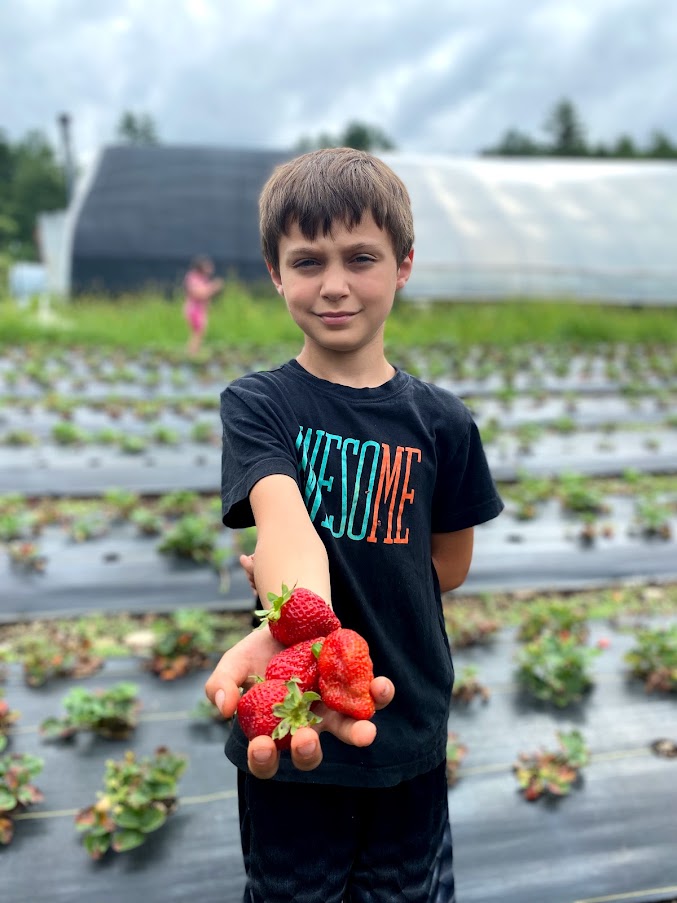 Q: When does summer camp start to fill up, I don't want to miss out on the week(s) I need?!
A: To guarantee availability we recommend registering for summer camp in February or March.

Q: Why can't I see every week of summer camp on the registration site?
A: Once the enrollment for a certain week and age group reaches capacity the option is removed from the selection menu.
Q: How many weeks can I register my child for?
A: Due to the popularity of our camp, elementary aged children can be registered for a maximum of 5 camp weeks initially. After May 1st, additional weeks can be added if available. Our preschool aged group, the Wanderers (ages 3.5-4) are the exception to this rule. Wanderers campers may register for all 8 weeks of camp at once if desired.

Q: How large are the group sizes in camp and how many counselors does each group have?
A: Our two oldest groups, the Travelers and Voyagers, have a maximum of 18 campers per week. Pioneers (incoming 1st graders) have a group maximum of 17 campers. The Adventurers group (incoming Kindergarteners) has a weekly maximum of 15 campers. Our youngest group, the Wanderers, has a maximum of 12 full day campers and 2 morning only campers. All groups have two educators with their group at all times.

Q: Why are some age groups more expensive?
A: We believe in maintaining a low, manageable ratio in our youngest camper groups. With a maximum of only 12 full day campers in our youngest Wanderers group, the counselor-to-camper ratio 1:6. Our incoming Kindergarten group is also small, with a maximum of 15 campers.

Q: I want my child to be in the same group as their friend who is also attending camp the same week. How do I make sure that happens?
A: Please email or call the Education office at 603-352-5577 to submit your request. We will do our best to make sure your request is honored, although we cannot guarantee it. We are usually able to accommodate almost every request we receive.

Q: Does my child have to be vaccinated for Covid in order to attend camp?
A: While we recommend campers be vaccinated we do not require Covid vaccination in order to attend camp.

Q: What is your masking/Covid policy for this summer?
A: We work hard to promote good hygiene at camp. Campers wash their hands before and after meals and hand sanitizer is available for everyone. Masking will be optional both indoors and outdoors. If local case levels rise ahead of summer we will revisit our masking policy, taking into consideration recommendations from the State of NH and the CDC.

Saturday Camps
Saturday, March 19th 2022 from 10a-4p
It's March in New England, time for some maple sugaring! Join us as we learn about the sugaring process, from tree to table! Campers will participate in maple themed games and activities while exploring our campus. This is a drop-off program for children in grades K-5; program fee is $45.
Saturday Camp: Winter Preppers
Saturday, December 11th from 10:00 am to 4:00 pm
Do chickens and chickadees prepare in the same way for winter? What about cows and coyotes? Come spend the day exploring and playing on our 120+ acre forest and farmland to find out! We will search for clues and compare the ways farm and wild animals ready themselves for the cold months to come. Drop-off…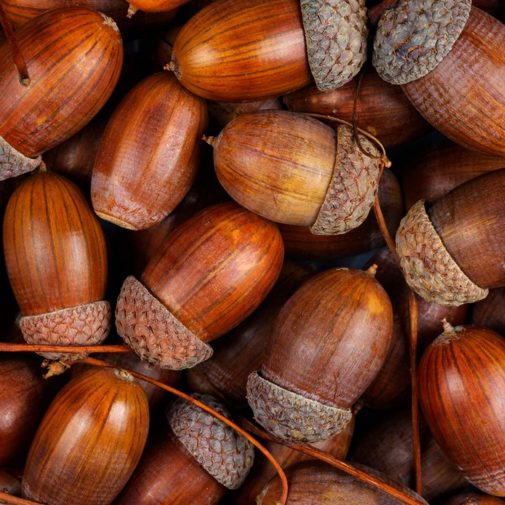 Saturday Camp: Wild Food Foray
Saturday, November 27th from 10:00 am to 4:00 pm
What do animals eat in the fall? Explore the farm & forest for food that helps our wildlife make it through the winter. Campers will also learn to identify some wild foods that humans can eat and will leave with techniques to express gratitude to the earth that provides us with so much! Drop-off program…
Gallery Images by Christopher David Photography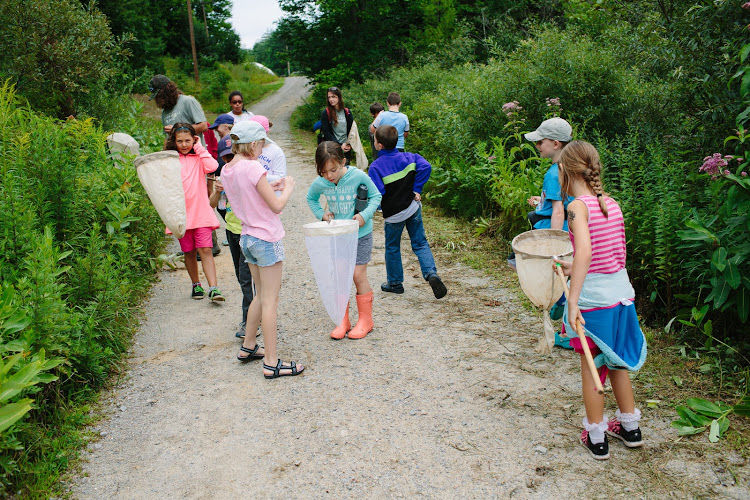 ---