Stonewall Farm Organic Market Garden & CSA
Stonewall Farm operates a market garden style CSA that also serves as a farmer incubator and demonstration site for regenerative farming. The incubator has completed its first year in 2021.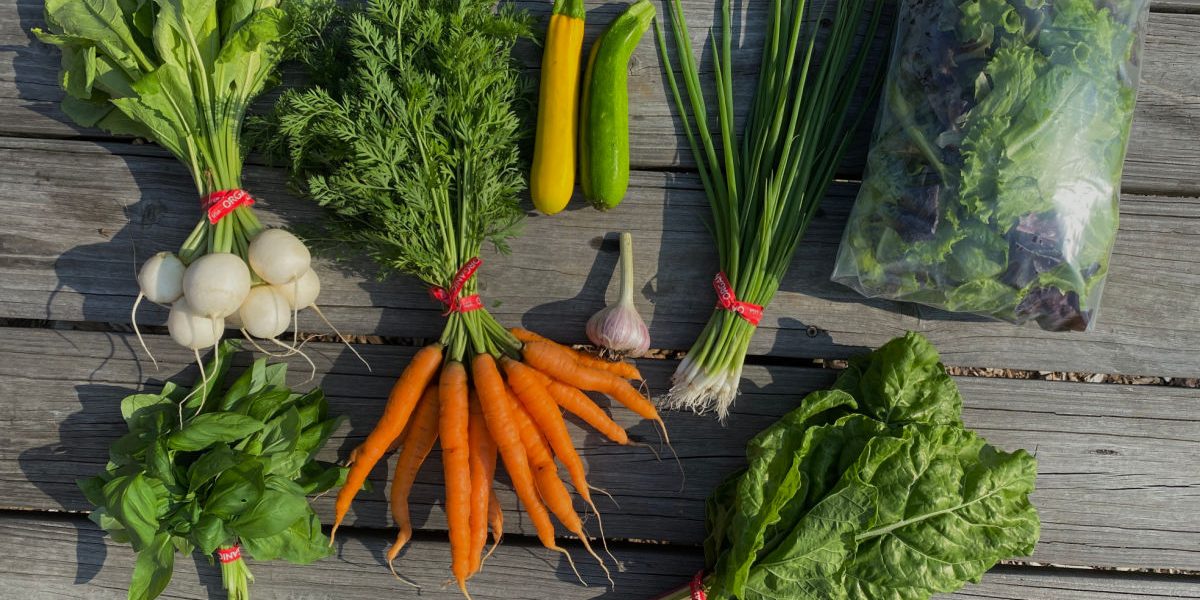 All of our vegetables and berries are certified organic and regeneratively grown in permanent, no-till beds. We experiment with mulching systems, cover crop mixes and herbicide-free termination methods, and equipment such as the roller-crimper and flail mower.
We incorporate and test various conservation plantings in our fields such as wildflower patches, insectary strips, hedgerows, and beetle banks to provide habitat for beneficial insects and pollinators and to manage pests that damage our crops. Our crops fields can be seen filled with pollinators, insects, birds, and wildlife. We do believe these practices produce healthier crops. Just taste the difference in our strawberries, carrots, tomatoes, potatoes, and more.
Full Season Shares
May 20 – Oct. 28 (24 Weeks)
Includes a weekly assortment of high-quality and fresh organic vegetables.
Payment: Pay in full or monthly by check or credit card.
Pickup on Farm: Thursdays from 3-7 pm.