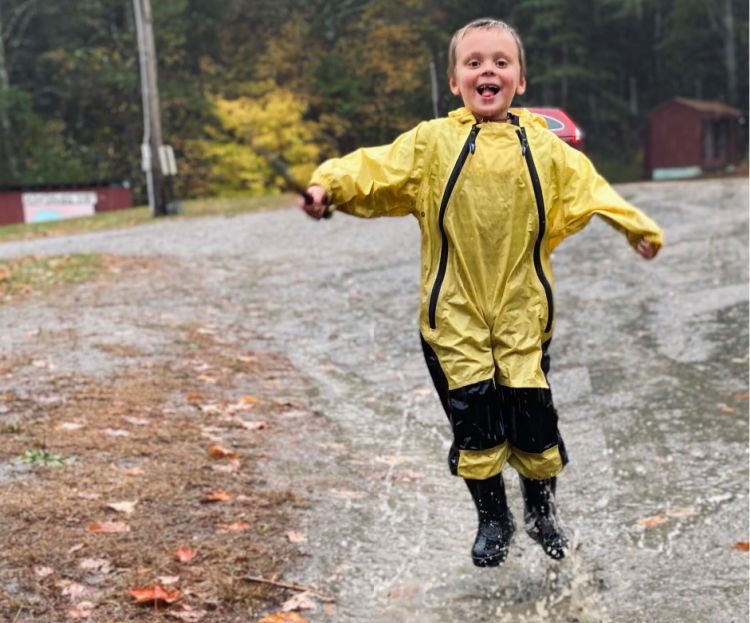 We are so excited to offer a new educational program for our greater-Keene community's youth. 2020 has proven to be a difficult year for our community. Stonewall Farm has been working with local families since June, identifying the needs of local families, children in particular, during the global pandemic. During Summer camp, we implemented small-group education that not only kept the participants healthy but also enhanced their wellbeing. As we watched our summer programming help students and families come back to life and create a sense of normalcy for them, we knew we had to offer this same style of program in the fall. Our new program offers the same opportunities for enrichment, but with an added emphasis on educational support for hybrid and remote learners.
Our Outdoor Enrichment and Educational Support program began on September 14th and is off to a great start. Stonewall's Youth Education Director says "During a time of uncertainty, we want to provide flexibility in scheduling and consistency in education. Students need a supportive environment that not only assists them with their educational needs but also support their health and overall wellbeing. We want students to see us as a place of uplifting positivity and grounded experiences that enhance their learning and enrich their lives. Stonewall Farm is excited and ready to embrace its new and returning students this fall".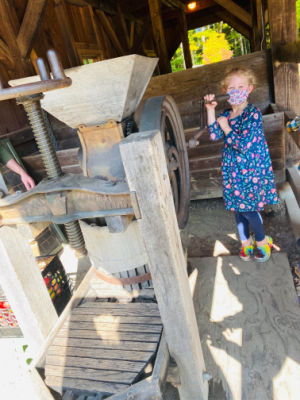 Each day there is a farm and nature-based theme. Students enjoy playing outdoors, gardening, working with animals, participating in farm and nature-based crafting, and more. Students have two blocks of time each day to work on the materials provided by their classroom teachers with assistance from our qualified staff. Students will have ample workspace inside our beautiful post and beam learning center, however, an emphasis on outdoor learning and activities will be made, allowing students to naturally distance themselves and enjoy the calm of the natural world as they work.
Our days are centered around healthy learning. Health and safety are a top concern for us. All students and staff are health screened upon arrival and our emphasis is on outdoor learning and activities. Our days are broken up into blocks of time that start with remote learning, as many of our students have Google class check-ins to attend or homework to finish. Then we move into a structured hands-on farm and nature-based activity. Before lunch, the students have an hour of free time to play in one of our forests building forts, playing games, and exploring nature. Our afternoons are made up of more remote learning, another hands-on farm and nature activity, and a craft.
This program is designed to help families who require flexibility during trying times, offering three registration options: "drop-in style", meaning families call the week prior and register for which days meet their family's need, a three day per week schedule that meets the needs of hybrid learners, and a 5 day per week option for students learning entirely remotely. This year has taught us that we need to be flexible, so we have structured our program to have no commitment beyond what you sign up for each week.
We still have openings available. You can learn more about our program, see more photos or register on the Outdoor Enrichment and Educational Support program's page.